The 160 Character Challenge
In October 2009, Kevin Smith posted the challenge below,
on "The Enterprise Architecture Network" LinkedIn discussion group.
The discussion elicited 1,420 responses.
Describe the purpose of EA in one 160 character SMS message
(including spaces, punctuation and carriage returns)
Rationale: Pragmatically, if you can't describe the purpose of EA in one short sentence,
you will not get the ear of the people required to utilise it.

No rambling, ivory tower, intellectual monologues here. Just post your 160 characters.
This word cloud was generated using the Raw Data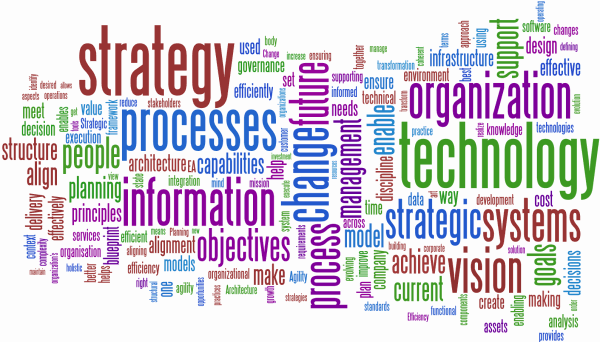 This word cloud was generated from the Analysed Data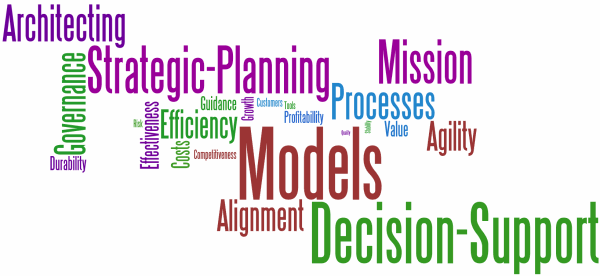 Word clouds generated by